The Mint LA!  A couple clips from the show with 70's funk, soul band Illegal Download Collection if you missed it.  Thank you to all who all of you who came out and partied with us on the dance floor. 
Next show is a extra special one, as we are going to send off our guitar player Alan Helfand to the east coast.  Come celebrate on May 22nd at Trip Bar in Venice. 
2hour show! 
Details here.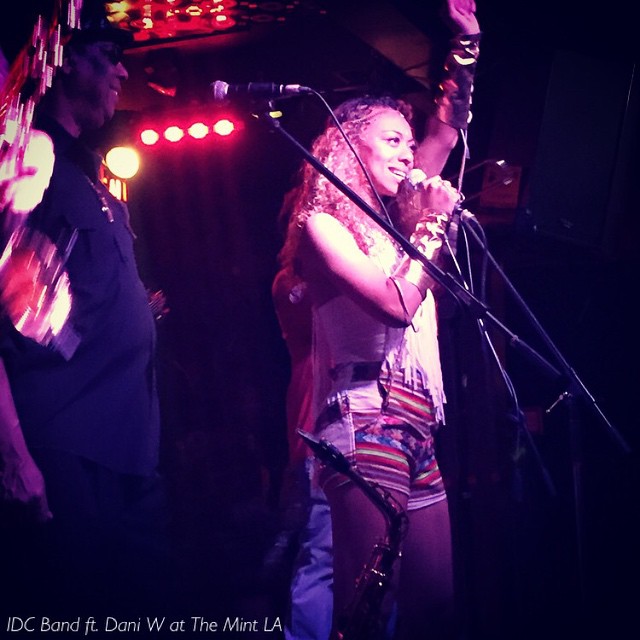 Thank you to Crystal at Laquor Jewelry for capturing these video moments!


Vocalist Joshua Khun sings "Love is Alive" starring David Kochen on sax


Vocalist Danielle W Carter sings "No Trouble On the Mountain"